Ground Box – sound from beneath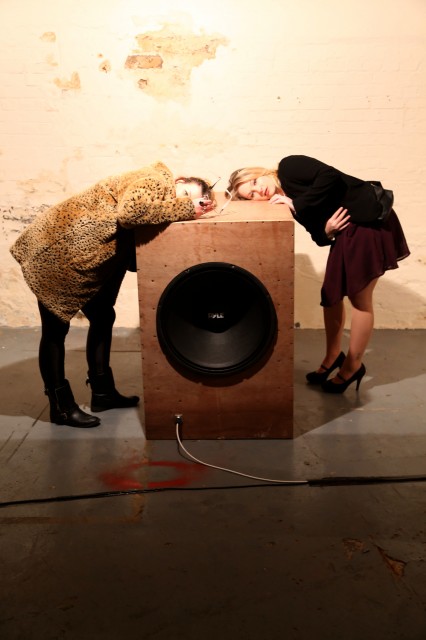 Ground Box – a 22inch cone subwoofer in a constructed wood box attached to a 1000W amp
Directly under the streets of bath, a geophone (spiked microphone) was rammed into a damp cellar floor, and connected to the subwoofer in the gallery.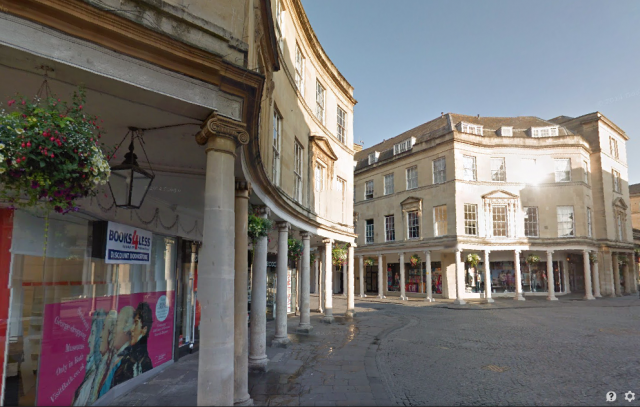 The pavement and road directly over the cellar (seen above).
Visitors said:
"We went right UNDER the road to explore the space …"
"Ugh…. Spooky, dark, damp, drippy"
"Is that the real sound?"
"Scarey! – I'm not going down there!"
"It showed it was the real place and not a replica of the space."
Sounds from the subwoofer
The different artworks were curated by Magaret Goddell for Resonances at Fringe Arts Bath (FaB) June 2014
http://www.fringeartsbath.co.uk/resonance/
The geophone (in the cellar) picked up vibrations caused by both the localised man made impact on the fabric of the city of Bath and the natural vibration from seismic activity coming from distances in all directions and kilometres deep down.
You could also hear the footsteps and louder buskers from directly overhead.
The geophone, designed to pick up low frequency sound through the ground, connected us to vibrations that have been brought about by impact from activity in the city to the surface of the ground, also vibration travelling long distances through the ground, from directly down towards the core, and across the continents.
Sketch outline of geophone workings
SM24 – 10 – 240Hz frequency range
http://www.globalses.com/oem_brochures/SM-24_Brochure.pdf
The sound would have been travelling approximately
– Speed of sound in the ground (depending on ground type) = 5,000 – 13,000 meters per second
This is much faster than the sound travelling in air.
– Speed of sound in the air (depending on the air quality) = 343meters per second
I am interested in sound as a material and research into low frequency sound and vibration has led me to look at how we perceive these elemental signals in places that are familiar to us like our own cars and houses and the way these experiences works with our imagination.
The same geophone working in conjunction with a car amp and 12 inch sub – can be seen on this clip:

This year at FaB 2015 – look out for Seeing Sound From Inside Out, curated by Lewis Riley
http://www.fringeartsbath.co.uk/soundfrominsideout/